Are you wary of new technology in language teaching and learning? Do you wonder which types of tech you should pay attention to, and which to ignore? Can you harvest new ideas, then filter, adapt, and adopt new tech to save yourself and your students time and energy? Are you looking for a process to integrate new tech into your teaching and learning?
This course starts with a look at ourselves, our attitudes, and why we need new tech. We build a personal(ized) process to collect the right kinds of information, in the right quantities. We look at factors for our decisions about what to adopt. Then we begin to find the right people and key sources to develop our own community of practice (aka PLN). After all this, we work on the adoption process; deciding how, when, how much, and at what pace that should happen.
We also look at some edge cases in tech. We decide how to prepare for any oncoming trends that can change the way we teach. This will prepare you to be comfortable with being a tech leader in your school or community. It will put you at the leading edge without the cost of being on the bleeding edge.
Details: Your Coordinator Kevin Ryan is finalizing the details as the course approaches (tech moves fast). The course will include:
Adoption processes like SAMR, TPACK, SDCE, and RAT
Edge cases in Tech: 1) Automated Writing Evaluation, 2) Machine Translation, 3) Best-of Tech Lists, 4) Using AI to facilitate peer assessment, 5) Blockchain, 6) Teaching as a design science, and 7) Virtual Reality (aka XR, AR, VR).
We do not assume any prior knowledge in these areas. These topics can and may change as the course approaches. See Kevin's blog edgeofcall.net for the ongoing prep process and more details about the course. Make a comment or suggestion there.
We use a selection of book excerpts, articles, video lectures/interviews, a mini-course, sample applications, and guest experts. We make a strong effort to ensure core materials are freely available and mostly free. This flexibility allows us to change a topic if you suggest another of more importance.
60-minute live online Zoom sessions will be held eight times in February and March, on Sundays from 11:00 to 12:00 GMT. Recordings will be available.
Sundays Feb 5, 12, 19, 26, March 5, 12, 19, 26
Time: 1100 – 12:00 GMT – Check your local time here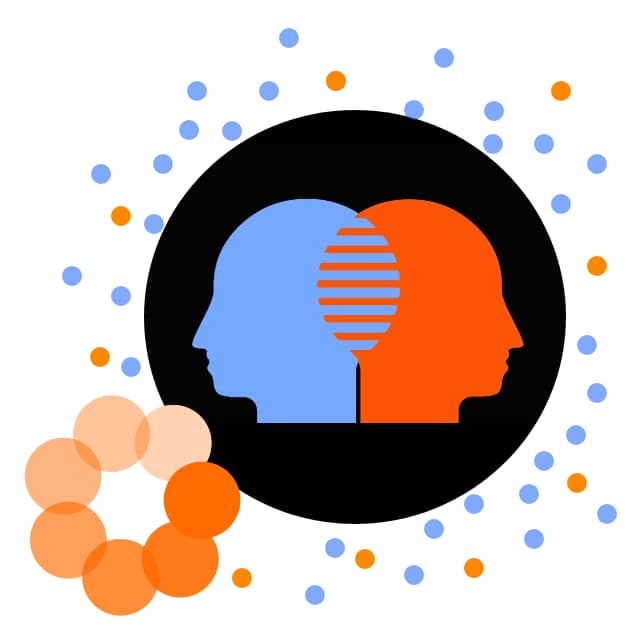 Cost: $300 USD. (We can provide receipts for research funds, if needed.)
This course has no required book. Online versions of the articles discussed during the course will be available on the iTDi website.
Registration includes the eight live sessions and unlimited discussions each week in a private forum. Upon successful completion of the course participants will receive a certificate verifying that they are an "iTDi Great Minds Educator".
This 8-week online iTDi Great Minds in Language Education course will bring up to 20 teachers together in our user-friendly iTDi online classroom every Sunday, and then continue throughout the week – sharing, discussing and reflecting in a private, but vibrant, online community.
As a registered participant, don't worry if you have to miss a live class or if the time for the live sessions doesn't work well for your time zone. You'll receive weekly recordings of each class, full transcripts of the text chat during class, assigned readings and a PDF of the PowerPoint slides. Furthermore, the online community will certainly become a wealth of ideas and information, and will remain private and online for your use anytime in the future.
Scholarships
As always, iTDi believes that all teachers deserve the same opportunity to improve themselves. Therefore, a limited number of scholarships will be available for this course. Please apply through our scholarship application.
Kevin Ryan has taught in Barcelona, Chicago, Nanjing, and for the last 35 years, in Tokyo where he is a Professor at Showa Women's University at both the graduate and undergraduate levels.
A scholarship led him to a summer TESOL institute at Northwestern with Michael Long, which led to a scholarship at the University of Illinois at Chicago under Elliot Judd. During the year in Nanjing, he trained post-doc Ministry of Agriculture scientists from all over China for grad school in the US. He has also taught at the Unversity of Tokyo and Keio University.
Most of Kevin's research has focused on CALL, which developed from leading the Tokyo PC User Group through the transition from BBSs to the web in the early 90s, then as leader of the JALT CALL SIG along with editing publications like Recipes for Wired Teachers. He has been involved in many aspects of JALT, with two stints on the Board of Directors. For four summers up to the pandemic he has done teacher training for the NLD in several locations in Myanmar.