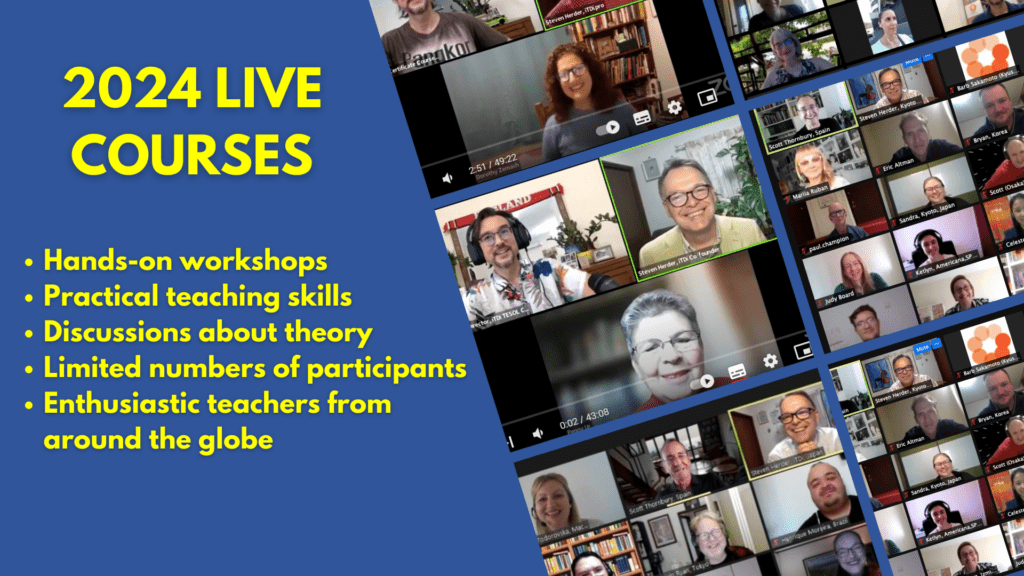 Being a part of this inspiring community fills me with deep gratitude. It consistently paves the way for teachers' self-improvement and generously provides the means to achieve greatness in our classrooms.
I did both courses with iTDi from the Great Minds in Language Education; Meaningful Action with Scott Thornbury and Task-based learning with Kevin Ryan. Both courses lived up to my (high) expectations - the sessions were enjoyable, informative and provided me with insights that will certainly impact my teaching. I can't recommend iTDi enough! Thank you! I will certainly attend more courses in the future.
I recommend iTDi for professional development. It has been offering courses and creates a global forum to discuss. Thank you iTDI for the encouragement and support you have been offering globally. My recent courses with Scott and Dorothy was amazing.
Dorothy Zemach's Self Publishing for ELT Professionals course on iTDi is well planned and structured, professionally delivered, and full of practical information for anyone who wants to know exactly what self-publishing involves. I highly recommend it.
This is my 5th course with iTDi.pro and every time I feel amazed by the dedication and professionalism of this community, the sense of accomplishment they have always brought to us, teachers. Needless to say, DOGME ELT with Scott Thornbury course will not be my last course and I am really looking forward to a new challenge.
Sign up for the iTDi Newsletter
All of our live courses are limited to 30 participants, and often become sold out before they are ever promoted.
So, sign up for our newsletter and indicate which of our upcoming courses you are interested in.
Next year we will send you discount coupons you can use during early registration.
You can unsubscribe at any time, or update your preferences to add yourself to (or remove yourself from) a waiting list.
Join us for our biggest sale of the year!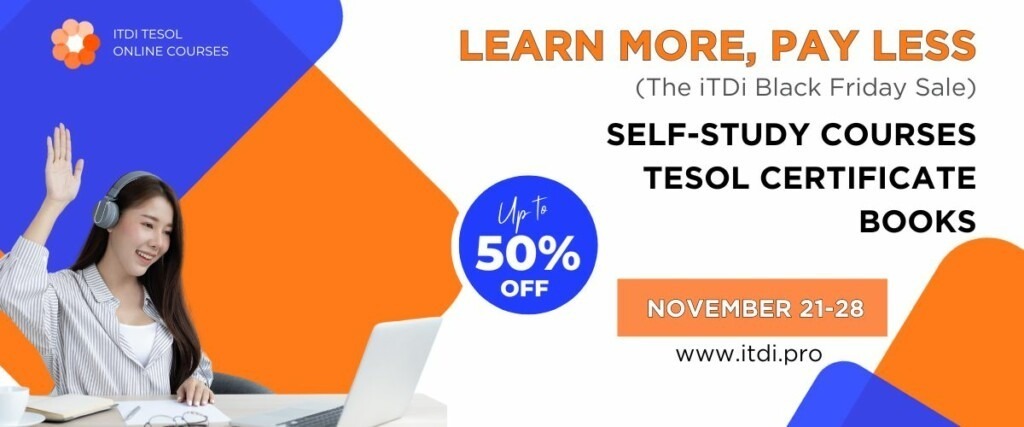 Whether you are getting a head start on next year's professional development, or stocking up for the year-end holidays, this is your best opportunity to invest in discounted iTDi courses and books in 2023. Buy during our sale and access these products at your convenience.


Shop before the sale ends!
The content of some of our most popular teaching skills courses in a self-access format.
Two price levels:
Personal learning: $59 USD $29.50 USD
Certified learning (evaluation + a certificate verifying 20 Professional Development Hours: $79 USD $39.50 USD

50% DISCOUNT DURING THE SALE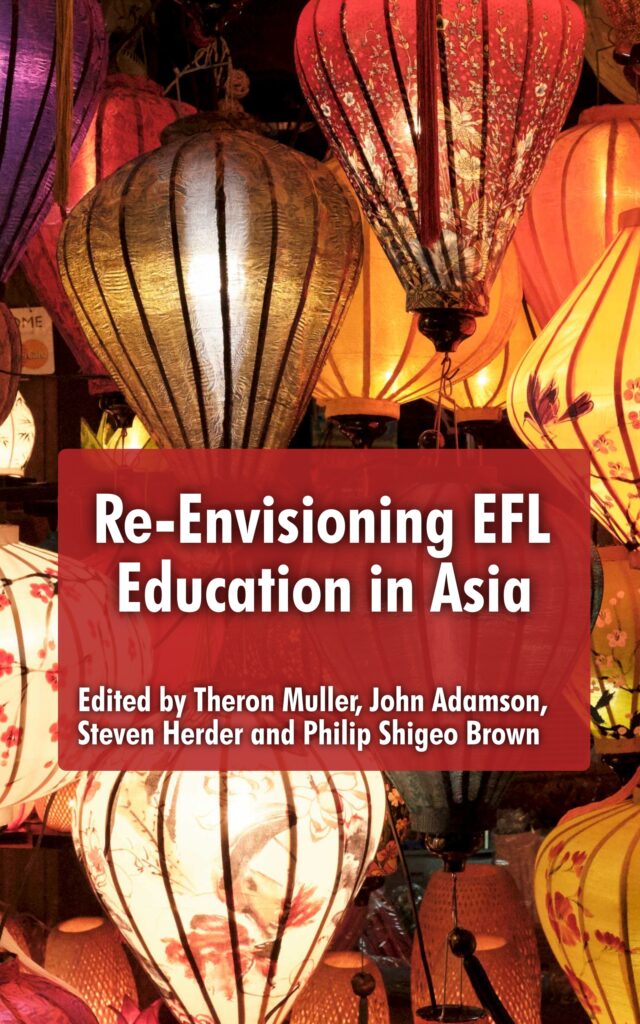 This third book by our editorial team moves the conversation from innovating in 2012 and exploring in 2014 to re-envisioning EFL teaching and learning through chapters that address contemporary 21st century issues. Here Asia comes into its own as a vibrant center of language teaching pedagogy and research. Further, how borders are envisioned and drawn is critiqued through chapters that, for example, explore multiethnic China and the Asian diaspora's experiences when studying outside Asia. Its chapters speak to teachers and researchers interested in how to re-envision language teaching in their own contexts.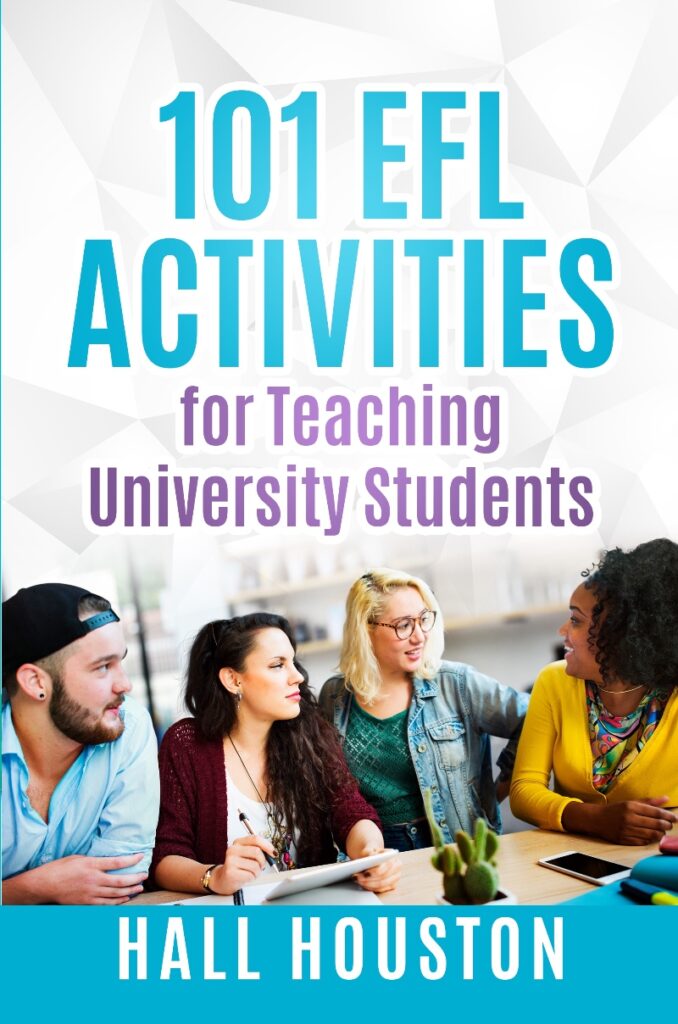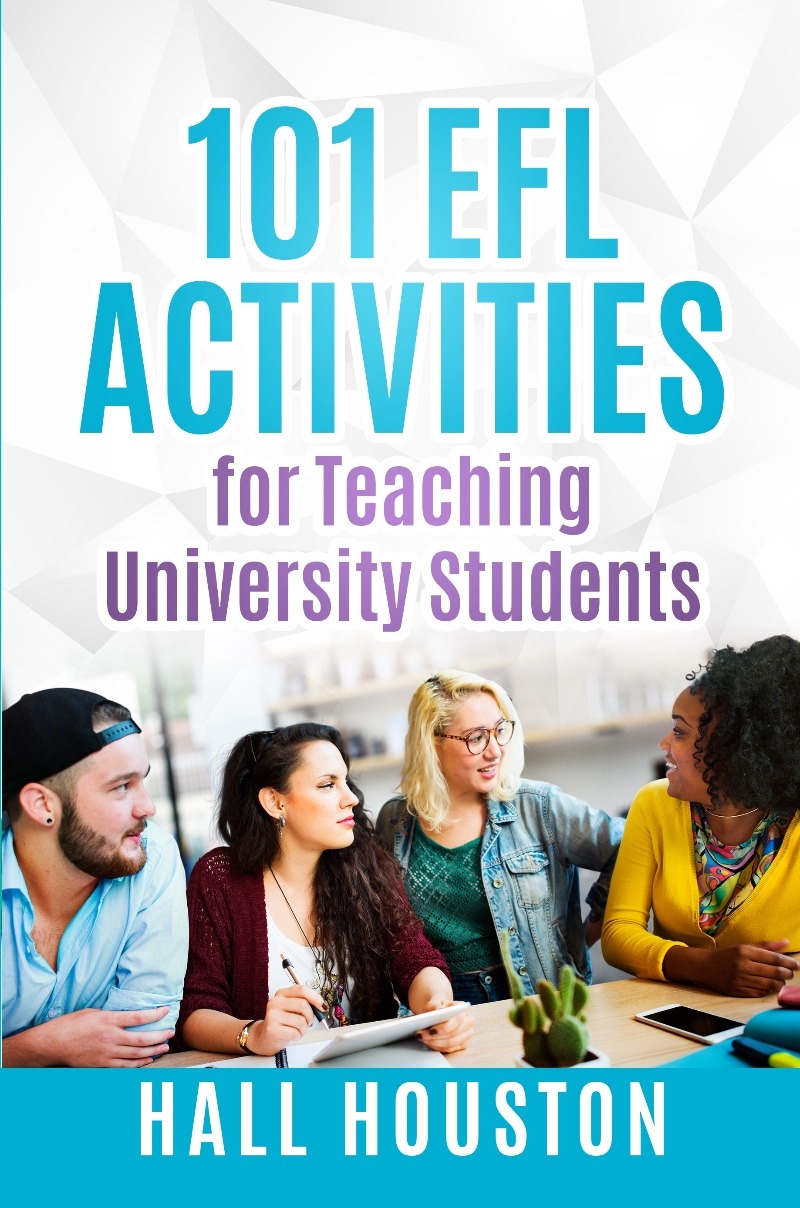 101 EFL Activities for Teaching University Students is filled with a variety of language learning activities that can be used throughout the semester. While designed with university teachers in mind, teachers of other subjects (and levels) will also find these activities useful in their classrooms. The activities in this book relate to three major themes: the context of the university environment (students learn by talking about their lives as university students), group dynamics – the stages of a group (the stages all students go through during a semester), and active learning (learning through actively using the course material, instead of listening to a professor deliver a lecture).
Small Changes in Teaching Big Results in Learning is a unique resource book aimed at both novice and experienced teachers of English as another language. It can be used in formal/informal teacher education groups or by individual teachers. As you master the activities and types of feedback introduced in this book, you will be able to move from teaching as a ritual to teaching as discovery. You will decrease the time you spend making lesson plans, quizzes and tests, looking for the ideal syllabus, and preparing worksheets and handouts and, as a result, you will have more time to analyze transcriptions and video clips of what you and your students are doing.

BuddyDrive uses this page to manage the downloads of your buddies files, please leave it as is. It will not show in your navigation bar.
iTDi TESOL Certificate Course
Special Live Tutorial Events
What's so special about an iTDi TESOL Certificate?
Ever wonder why teachers rave about the iTDi TESOL Certificate course? Here's your chance to find out why teachers choose iTDi.
First, try a free self-paced lesson written by our Academic Director, Scott Thornbury. Then, join TESOL Certificate Course Director, Phil Brown, and iTDi Founder and Director, Steven Herder for a special live tutorial to experience a unique course that has earned five-star endorsements from every teacher who has taken it.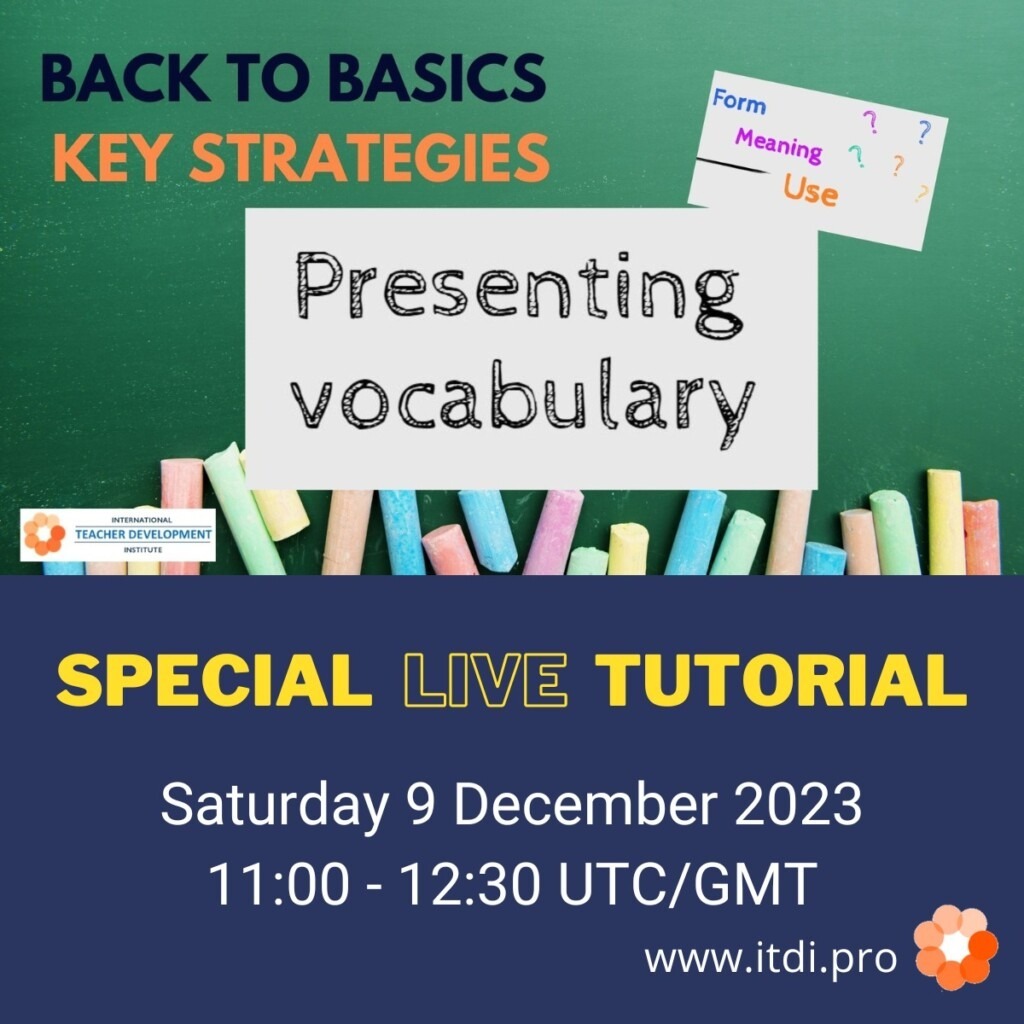 "You can have a very deep communication with your tutor."
I really wanted a strong foundation to start off. I got more than I expected from this course."
"If you really want to change how you teach, iTDi is the place to go."
"iTDi puts on a great course. I can't recommend it enough."
"I enjoyed talking to the other teachers on how they applied certain strategies to teach vocabulary."
"I most certainly enjoyed the course, and I do believe sharing experiences are crucial."
The next Live Tutorial is based on a TESOL Certificate course lesson about presenting vocabulary. Register/Sign up below to access the lesson and tutorial for free.
We offer Special Live Tutorials for teachers who want to go deeper into how to apply specific principles and skills to your own teaching.
Just like our tutorials on the iTDi TESOL Certificate courses, we workshop these with a more interactive and hands-on learning-centred approach than a typical webinar or lecture.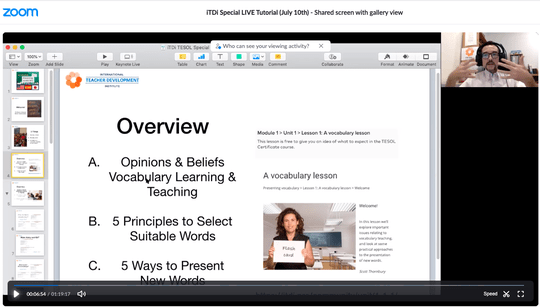 With all our LIVE events and courses, participants overwhelmingly come out feeling energized and eager to put things practice immediately with their own students, happy to get to know other teachers, deepen their professional network, and confident about growing within the iTDi Community and beyond!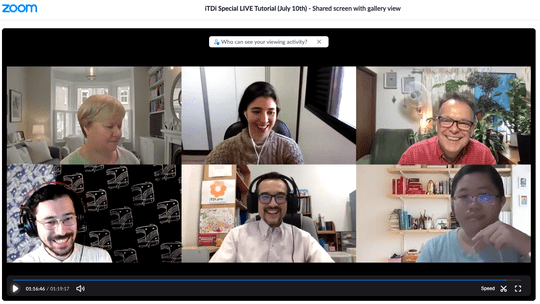 You'll complete a self-paced online lesson from our TESOL Certificate Course. Then, you'll join your fellow teachers and tutors in an interactive session.
Like our regular course participants, you'll have opportunities to actively participate in a safe and supportive environment with experienced mentors and tutors.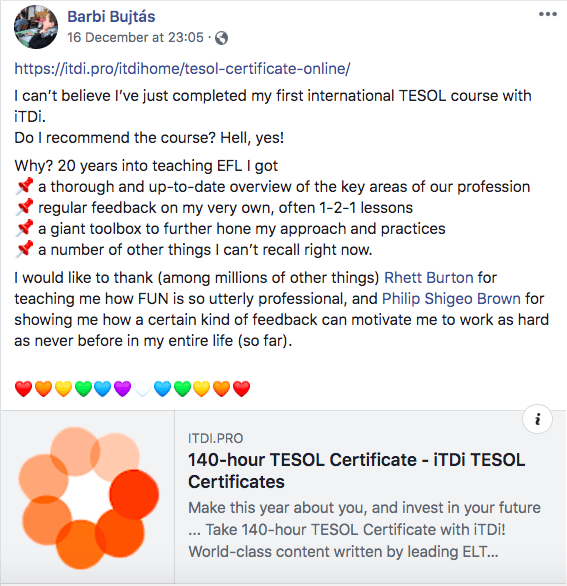 Learning how to present vocabulary effectively is, of course, just one part of a teacher's professional development journey. Whether you're a newbie or have been teaching for years, at iTDi we provide opportunities for you to thrive wherever your career takes you. And in order for teachers to really thrive – just like our students – we need a supportive community where we can make mistakes, share successes, learn and grow with new opportunities!
Hungry to take your teaching career to the next level?
Take a TESOL Certificate Course with iTDi. We offer group cohorts and private courses. Experience: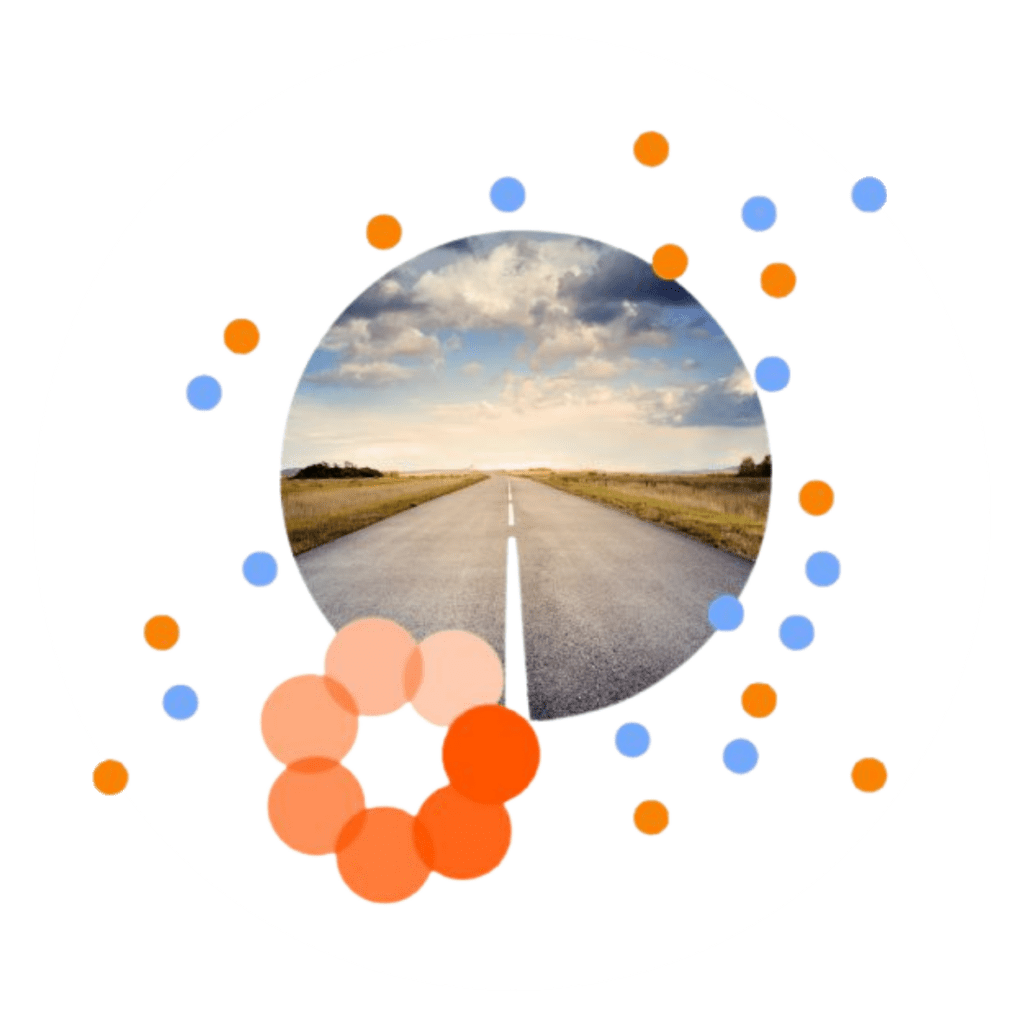 30-Hour Introductory TESOL Certificate Course
140-Hour TESOL Certificate Course
Videos to support the John F. Fanselow's book:
Small Changes in Teaching Big Results in Learning
1 Description of Videos ES
4 Read and Look Up Pointing
5 Read and Look Up Chanting
6 Read and Look Up Mistakes Writing
7 Incomplete or Complete Information
8 Self Reliance Now I Learned How to Do It
9 Students Writing Teachers Questions
11 Redundancy - Nothing, Not and Rather
12 Learning as Discovery Dismounted
13 School Knowledge World Knowledge
14 The Richness of Images Sketches for Creating Language
15 Using Icons Images for Generating Language
17 Some Ways to Group Discussions
18 Some More Ways to Group Discussions
20 Alternatives to Pre-Reading Language Activities
21 Alternatives to Pre-Reading Language Activities
22 Alternative to Post-Reading Activities
23 Alternatives to Vocabulary Cards
24 Flawed English Flawed Thinking
25 Alternatives to Tests and Grading
26 Gestures Count for Nothing
27 Conversations about Part 2 Chapter 9 Analyzing
28 Moving Beyond the Headache Stage of Coding
Please complete the Registration form. Shortly after submitting, you will receive a confirmation email. (Please remember to check your spam/junk folder just in case.)
We will then contact you within 3-5 working days to confirm the best options for you. You can also contact us directly: Contact Us