iTDi Publishing in English Language Teaching (ELT)
Re-envisioning Language Teaching & Learning in Asia
Re-envisioning Language Teaching & Learning in Asia
A call for papers for this edited book, provisionally titled 'Re-envisioning Language Teaching & Learning in Asia'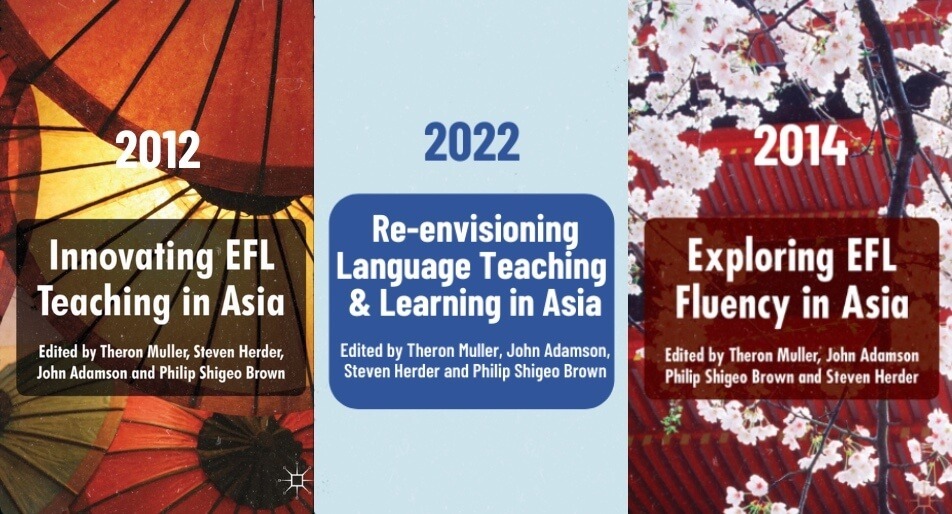 "We hope to present studies that demonstrate language classrooms in Asia as dynamic and inspiring, actively engaging students and/or teachers."
"We hope to present studies that demonstrate language classrooms in Asia as dynamic and inspiring, actively engaging students and/or teachers."
Call for papers
For this edited book project we are soliciting well-researched, practically-oriented investigations into language teaching and learning in Asia. This project follows on from our first two successful edited book projects, Innovating EFL Teaching in Asia (Palgrave Macmillan, 2012) and Exploring EFL Fluency in Asia (Palgrave Macmillan, 2014). We are envisioning this as the capstone book to a series of three. In it, we hope to present studies that demonstrate language classrooms in Asia as dynamic and inspiring, actively engaging students and/or teachers.
Such positive representations of language learning in Asia are consistent with our experiences as teacher-researchers, and those we have worked with in multiple capacities (as coauthors, editors, postgraduate supervisors, and teacher trainers/educators). We hope to showcase such practically-focused inquiry in this new book, with the working title of Re-envisioning Language Teaching & Learning in Asia. Each of the chapters included in the book will present some original research into a theme of practical interest to readers concerning language learning and teaching.
These chapters need not be classroom-based in the traditional sense nor focused around formal educational contexts; in a (hopefully soon to be) post-pandemic world, we acknowledge that learning is not and has not been bounded by the walls of classrooms or by learners being enrolled in traditional educational systems. Finally, by using the term 'in Asia' we are broadly interested in studies concerned with language teaching and learning within the Asian context. Chapters concerning the Asian diaspora, wherever they may be based, are also welcome in light of the changing global landscape and patterns of global migration.
Book chapters
Possible themes to be addressed by chapters include, but are not limited to: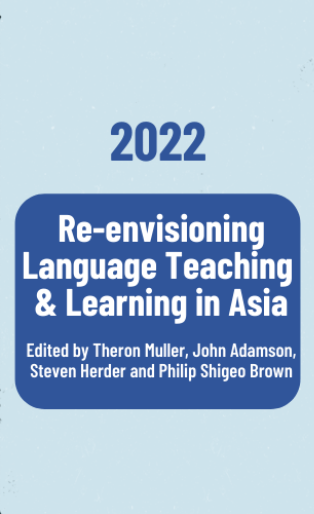 Approaches to developing student capabilities, such as:


Teaching content through English using approaches such as: EMI, CLIL, CBI, and/or ESP
Active learning, including Task-based language teaching and learning (TBLT), project and/or problem-based learning (PBL)
Skills-based teaching, including learner fluency, accuracy, and complexity

Approaches to promoting learner autonomy and life-long learning, such as:


Self-directed learning
Motivation, agency, and identity
Self-access learning

Specific approaches to teaching that may be particularly relevant in a post-pandemic world, such as:


Educational technology
CALL
Blended approaches

Investigations into teacher education, including pre-service and/or in-service training as well as continuing professional development (CPD)
Investigations into multilingualism, translanguaging, and/or translingual practices related to language teaching and learning
…and anything else we may have missed
Submission process
We invite abstracts of 500 words (not including references) in text document format (doc, docx, or odt) as expressions of interest by no later than August 31, 2021 to theron@las.u-toyama.ac.jp. Please also address inquiries to this address.
Chapters should represent original, previously unpublished work. Any research conducted should follow appropriate policies concerning the conducting of ethical research. This should include, but is not limited to, receiving institutional approval for research where appropriate, prior, informed consent involving research with human participants, and additional ethical protections for any research involving minors.
We will screen the submitted abstracts and notify authors of our decision by the end of September, 2021. We plan to request full papers of up to either 5,000 or 8,000 words (including references) to be submitted by the end of February 2022. In your abstract submission, please indicate whether you are submitting for a practical paper of 5,000 words or a full paper of 8,000 words.
Accepted abstracts will be included in a proposal to a publisher to be submitted as soon as possible after authors have accepted invitations to contribute a chapter to the book. As we are interested in accessibility of scholarship to under-resourced communities, we are considering using an alternative publisher for this project, The International Teacher Development Institute (iTDi). iTDi is a provider of teacher development courses accessible to people throughout Asia and the publisher of Dr. John F. Fanselow's book, Small Changes in Teaching Big Results in Learning: Videos, activities and essays to stimulate fresh thinking about language learning. Details of the proposal submission and review process will be shared with authors accepted to contribute to the book.
Thank you in advance for your time and consideration. We'll look forward to receiving your abstracts, expressions of interest, and questions if you have them.
All the best,
Dr. Theron Muller, Dr. John L. Adamson, Steven Herder, and Philip Shigeo Brown
Editors, Re-envisioning Language Teaching & Learning in Asia (Provisional title)
Dr. Theron Muller is an Associate Professor at the University of Toyama, Japan. He received his PhD from Open University in 2018, research that explored the publication practices of Japan-based language teachers. He is active with JALT Publications and is a founding member of English Scholars Beyond Borders.
Dr. John Adamson is a Professor at the University of Niigata Prefecture, Japan. He is active in editorial work and received his Ed.D. from the University of Leicester. His research has been in the areas of tertiary EAP provision, interdisciplinarity, self-access, and academic publishing.
Steven Herder is an Associate Professor at Kyoto Notre Dame University, Japan. He coordinates the Global English Course, and teaches an Exploring Leadership Seminar. Since 2010, he has been working with Japanese Publisher Suken on Big Dipper Series I, II, III, DUALSCOPE II, and a new series coming in 2022.
Philip Shigeo Brown is Course Director for the iTDi TESOL Certificate, and tutors on the University of Birmingham's MA TESOL and Applied Linguistics (distance learning) programmes. Phil has been teaching since 2001 and his main interests include vocabulary, fluency development, 21st skills in education, learner autonomy, and teacher development.