The content is up to you—it could be lesson plans, exercises for students, essays and reflections, research results, or whatever strikes your fancy! Not every work will be something suitable to sell, but you'll learn the entire process, from considering an audience/market your work, formatting .epub and .mobi files, working with images and audio, creating a cover, determining where to publish, setting prices, and marketing.
This is more than just a "how to"—it's the actual doing.
Everyone registering for this course is expected to:
Have a legal copy of Microsoft Word and a way to read ebooks on your computer, tablet or phone
Prepare and polish original material for an ebook
Attend (or watch recordings of) the four live sessions
Complete the discussion tasks and assigned readings
Post your own work and respond to the work of others
You can read more about course content and expectations here:
About Self Publishing for ELT Professionals 2021
.
Live online sessions will be held in the iTDi virtual classroom in June. Live sessions will happen at 03:00 GMT, which will be Saturday in the Americas, and Sunday in Asia.
Live sessions (registered participants only)
June 6th – course participants only (60 minutes)
June 13th – course participants only (60 minutes)
June 20th – course participants only (60 minutes)
June 27th – course participants only (60 minutes)
Time: 03:00 – 04:00 GMT
– Check your local time here:
CONVERT TIME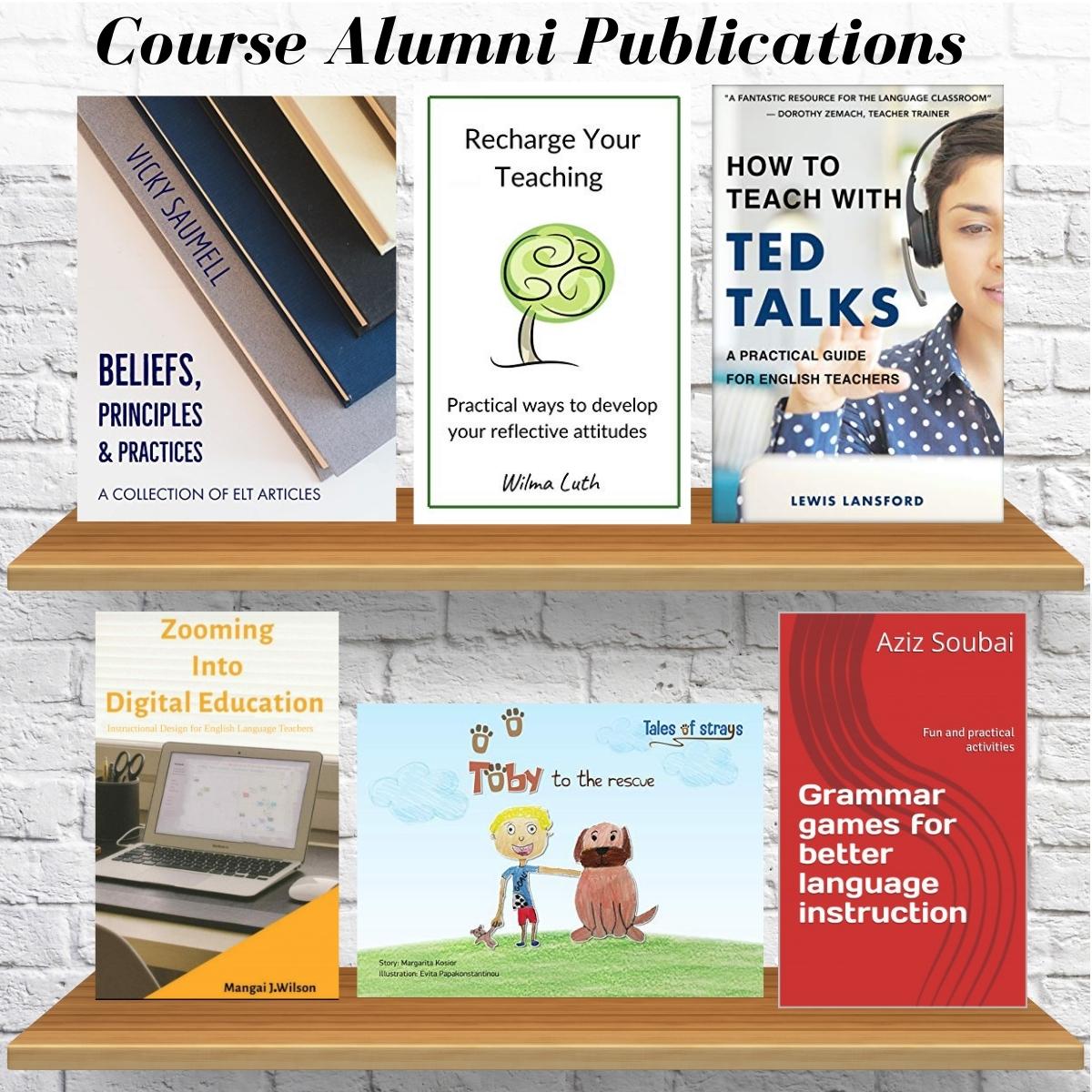 Due to the intensive and hands on nature of this course, we will only offer two levels of certification, and the course requires prior approval by the instructor.
Certificate of Distinction
US $169 – If you want to seriously pursue commercial marketing and selling of your completed ebook, register for the Certificate of Distinction. In addition to the feedback provided to all participants during the course, Dorothy will provide more advanced and targeted critiques and advice for teachers working toward this certificate. Distinction participants can contact Dorothy for a year beyond the close of the course. You can decide after completing the month-long course whether you want to upgrade to this category.
Certificate of Accomplishment
US $99 – If you want to learn how to create great ebooks for your colleagues and students, register for the Certificate of Accomplishment.
Please complete this form to receive approval from Dorothy before registering for the course. You don't need to have a complete manuscript— your work can be as short as one article or one unit.
Link to Registration Form
This 4-week online iTDi Advanced Skills course will bring up to 26 teachers together in our user-friendly iTDi online classroom every Sunday, and then continue throughout the week, sharing, discussing and reflecting in a private but vibrant online community.
As a registered participant, don't worry if you ever have to miss a class or if the time for the live sessions doesn't work well for your time zone. You'll receive weekly recordings of each class, full transcripts of the text chat during class, assigned readings and a PDF of the PowerPoint slides. Furthermore, the online community will certainly become a wealth of ideas and information, and it will remain private and online for your use anytime in the future.
For more information about course content, About Self-Publishing for ELT Professionals.
Scholarships
As always, iTDi believes that all teachers deserve the same opportunity to improve themselves. Therefore, a limited number of scholarships will be available for this course. Please apply through our scholarship application.
About Dorothy Zemach:
Dorothy Zemach holds an MA in TEFL and has been teaching English for 30 years. Since turning to materials writing, she has penned everything from the Teddy Bear's Magic Music teacher's book to the lowest and highest levels of Macmillan's flagship course Open Mind to the groundbreaking English for Scammers (self-published). She's worked with CUP as an in-house senior development editor, and has written and/or edited as well for OUP, Macmillan, Pearson, Cengage, and University of Michigan Press, among others. In 2012, she founded Wayzgoose Press, an independent publisher of fiction, literary non-fiction, and educational materials. Dorothy's website: https://www.dorothyzemach.com