Advanced Skills Courses LIVE in 2023
Create your own future with iTDi online courses.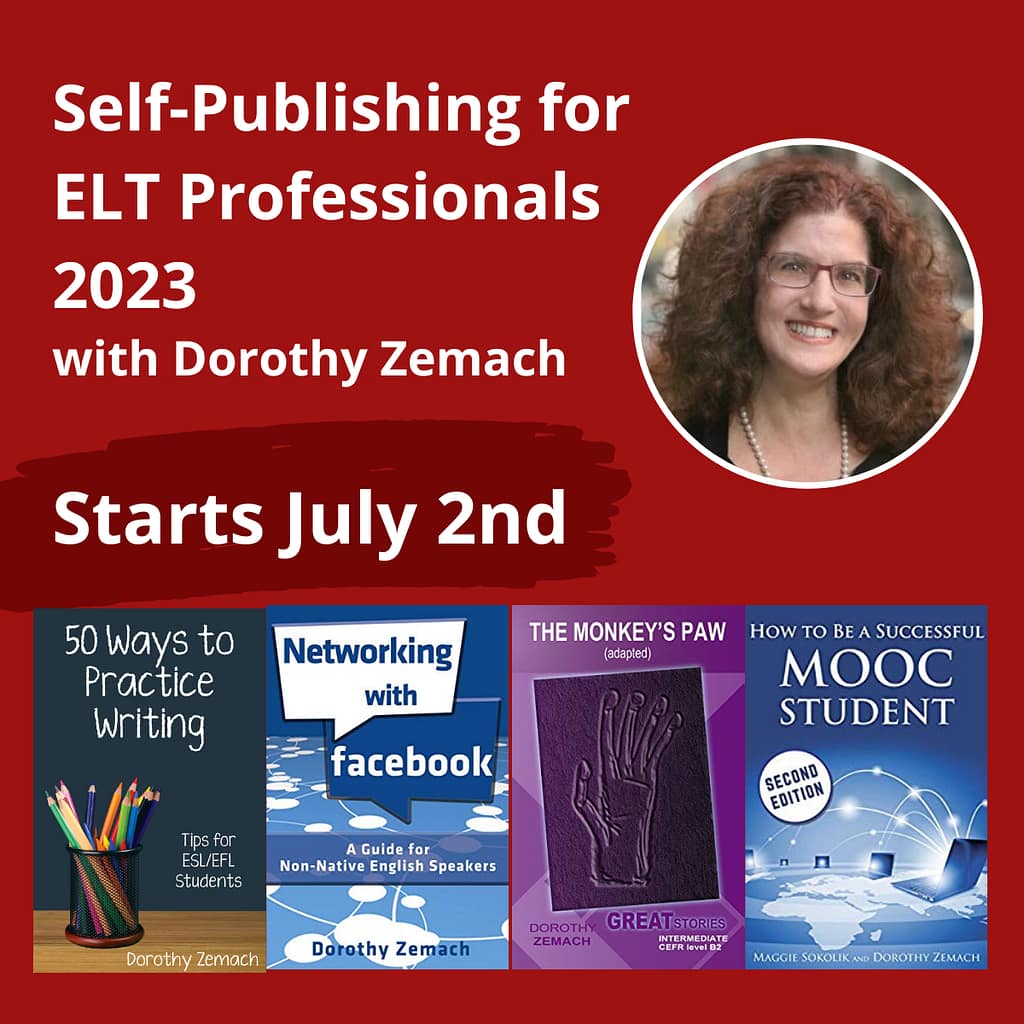 This five-week course is more than just a "how to" — it's the actual doing. If you have content for a book, you will be able to publish it at the end of the course. The content is up to you—it could be lesson plans, exercises for students, essays and reflections, research results, or whatever strikes your fancy! Not every work will be something suitable to sell, but you'll learn the entire process, from considering an audience/market for your work, formatting .epub files, working with images and audio, creating a cover, determining where to publish, setting prices, and marketing.
"I highly recommend Self-Publishing for ELT Professionals to beginning authors like myself. Dorothy is friendly and straight forward in both her group and individual advice! She infuses her instruction with her own published examples and learn-from-her-mistakes examples.
Dogme language teaching is both a methodology and a mindset. It is an approach to teaching that is conversation-driven and focuses on emergent language and student needs over materials. Learning how to make interaction with learners the foundation of your teaching can also help teachers use coursebooks more effectively, create grammar lessons that stick, build literacy, and encourage participation in online lessons.
Do you want to…
…make your lessons more satisfying (for both you and your students)?
…learn how to use your coursebook in ways that better meet your students' needs?
…know how to build a lesson around emergent language?
If you answered yes to these questions, then this course is for you!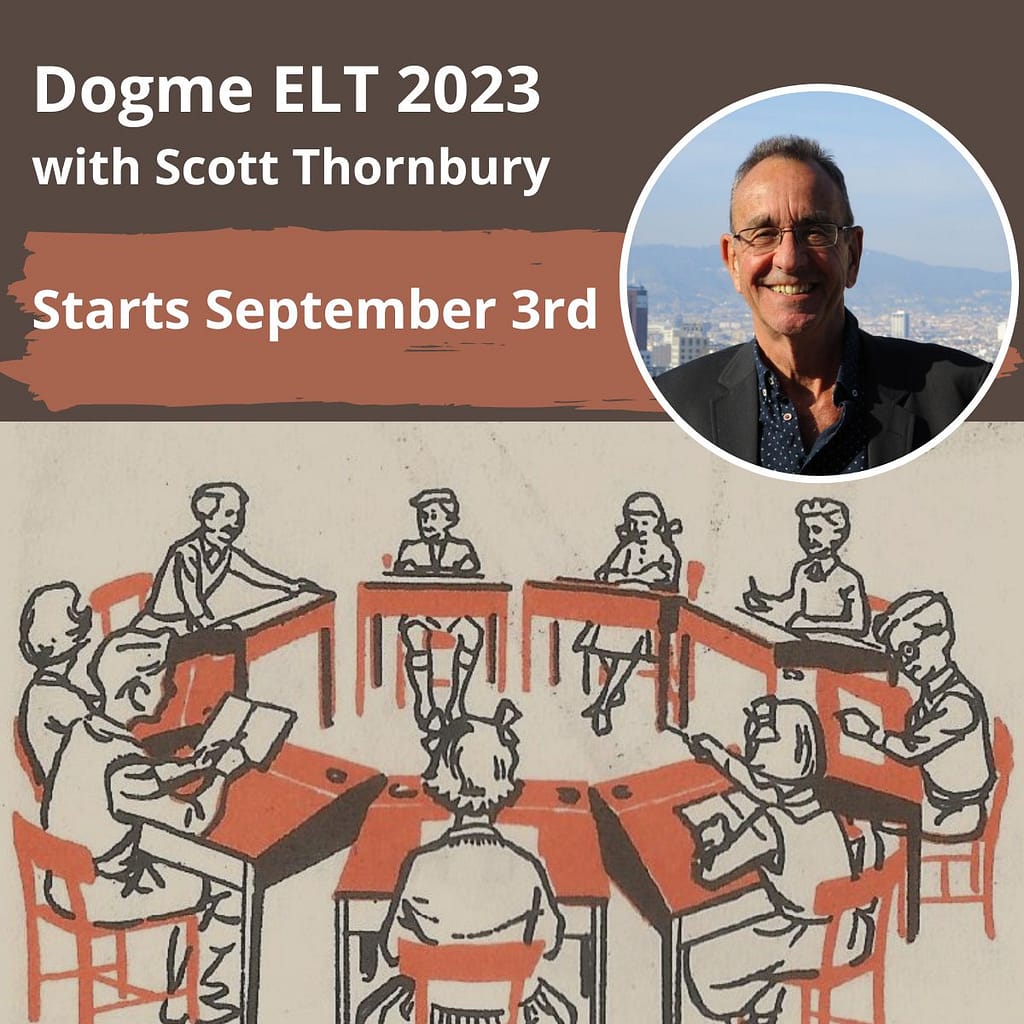 "This is an amazing community! Full of care, generosity, high professionalism, and superb content. I feel at home 🙂 I've taken part in the Dogme course with Scott Thornbury and it's been the best learning experience ever" 🙂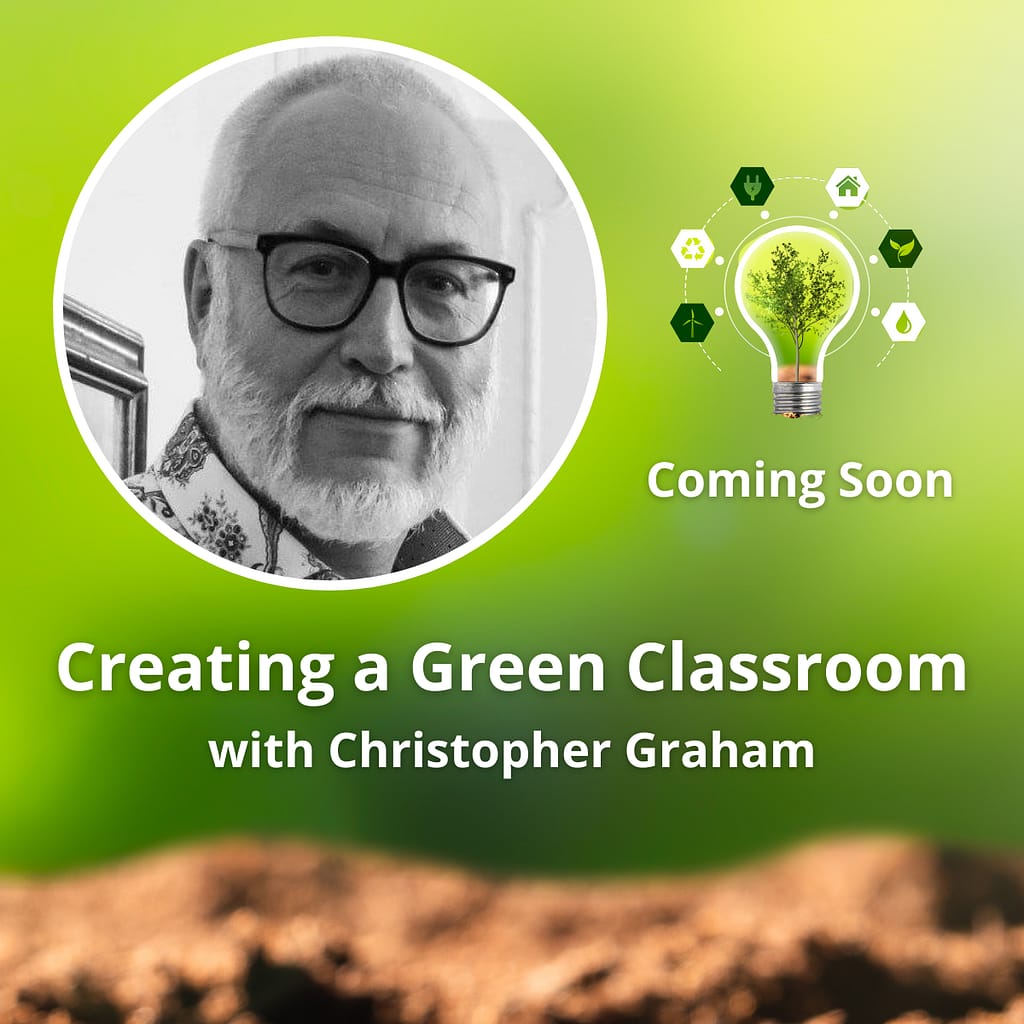 Participants in this highly practical five-week course will discuss the key issues around the intersection between climate change and English language teaching. They will discuss and develop tools and broader approaches in two ways: 1) classroom work that helps learners to involve themselves in the climate debate in English, and 2) ideas for helping their institutions to be greener in the way they operate.
By the end of the course, participants will have developed an array of tools, ideas, and most of all self-confidence to work with their learners on environmental topics both in and beyond the classroom. Furthermore, they will be able to support their institution in becoming greener in their operations.
iTDi courses are a positive addiction - if you take one, you always check what is coming up next! And, more often than not, you are bound to find the right course for your teaching context.
About iTDi Advanced Skills Courses
Challenge your beliefs about teaching, acquire new skills, and learn with some of the best teachers in ELT by taking a four-week iTDi Advanced Skills Course. Every year we offer a range of courses on topics, areas, and issues you'll want to explore more deeply. Each course is led by a content area expert and includes:
Live sessions in the iTDi online global classroom
course-exclusive texts, multimedia components, and study materials
access to a dedicated course forum learning community where you'll discuss course content, interact with your instructor and classmates, post assignments, and share ideas
small classes to encourage interaction and provide personal attention
support and mentoring from iTDi
an International Teacher Development Institute (iTDi) endorsed Certificate of Accomplishment, awarding Professional Development Hours for your continuing professional development requirements
All classes are recorded, so don't worry if you miss one. Following each class, registered participants are emailed a link to play back the recording at leisure. We also send out mini-assignments and readings by email. Participants are encouraged to engage in the online forum discussions between classes, and your instructor and iTDi support staff will be available to answer any questions arising from the course.
Previous live courses are available for self study
These feature all of the benefits of the live courses, but you get to watch recordings at your convenience. You can earn a Certificate of Completion by submitting the course assignment for evaluation. Browse our Advanced Skills Self-study catalog.